Keeping you safe on your visit to Roe Valley Arts and Cultural Centre!
We are so excited to welcome you back to Roe Valley Arts and Cultural Centre. We have missed you!

We have some new measures in place to help keep you safe and keep our staff safe too. When you come to visit us please:
Please do not enter Roe Valley Arts and Cultural Centre if you have Covid19 symptoms.
Please keep 2m social distancing at all times during your visit.
Please follow the one way directional route that we have mapped out on the floor through the centre.
Please wear a face mask whilst you are visiting us.
Please use the hand sanitiser provided when you enter the centre and throughout the building.
Please visit reception first to give your track and trace information before moving through the building.
COVID STATUS CHECK
The health and safety of our visitors remains a priority. In addition to our existent covid safety measures and in line with current NI Executive legislation, Causeway Coast and Glens Borough Council requests anyone attending an auditorium event aged 18 years and over to provide one of the following to demonstrate your current covid status:
• Proof of full vaccination, with the second dose having been given at least 14 days earlier. Acceptable forms of proof include Covid immunisation record cards or certificates, the COVIDCert NI Mobile App, and any official documentation from outside Northern Ireland such as the EU Digital Covid Certificate or the NHS Covid Pass.
• Proof of a negative Lateral Flow Test taken no more than 48 hours in advance. This will be in the form of an official SMS message which you will receive after completing and registering your Lateral Flow Test result at https://www.gov.uk/report-covi... Lateral flow tests can be collected for free at local pharmacies.
• Proof of natural immunity shown by a positive PCR test result for Covid issued between 30 and 180 days earlier. Any self-isolation period must have elapsed before coming to the Theatre.
• Confirmation in writing that you are a current or past participant in a clinical trial for vaccination against Covid, provided by the organiser of the trial.
• Evidence for medical exemption. This will be provided through the Northern Ireland Covid Certification process (or an equivalent process from outside Northern Ireland), confirming a clinical reason for not being vaccinated with any authorised vaccine.
In addition, all ticketholders over 18 who do not have the COVIDCert NI Mobile App must bring photo ID as they may be required to show this to Front of House staff.
HERES HOW TO REGISTER YOUR CERTIFICATE FOR THE COVIDCert NI Mobile App: https://www.youtube.com/watch?v=3ZkNqZl_0xc
We will open the auditorium doors 30 minutes before events begin, and we would encourage all ticketholders to arrive early to allow sufficient time to complete this check.
We will try to ensure your wait is as short as possible and we ask that you have everything to hand on arriving at the door to facilitate a speedy entrance. If you can have all the relevant information stored on your mobile dives and open for scanning that will help us greatly. We are able scan both mobile devices and paper QR code versions of the Vaccine Certificate however with paper you will also have to provide photographic ID.
Please be respectful and patient with our staff as we implement the covid status checks which are a legal requirement.
Thank you for your co-operation.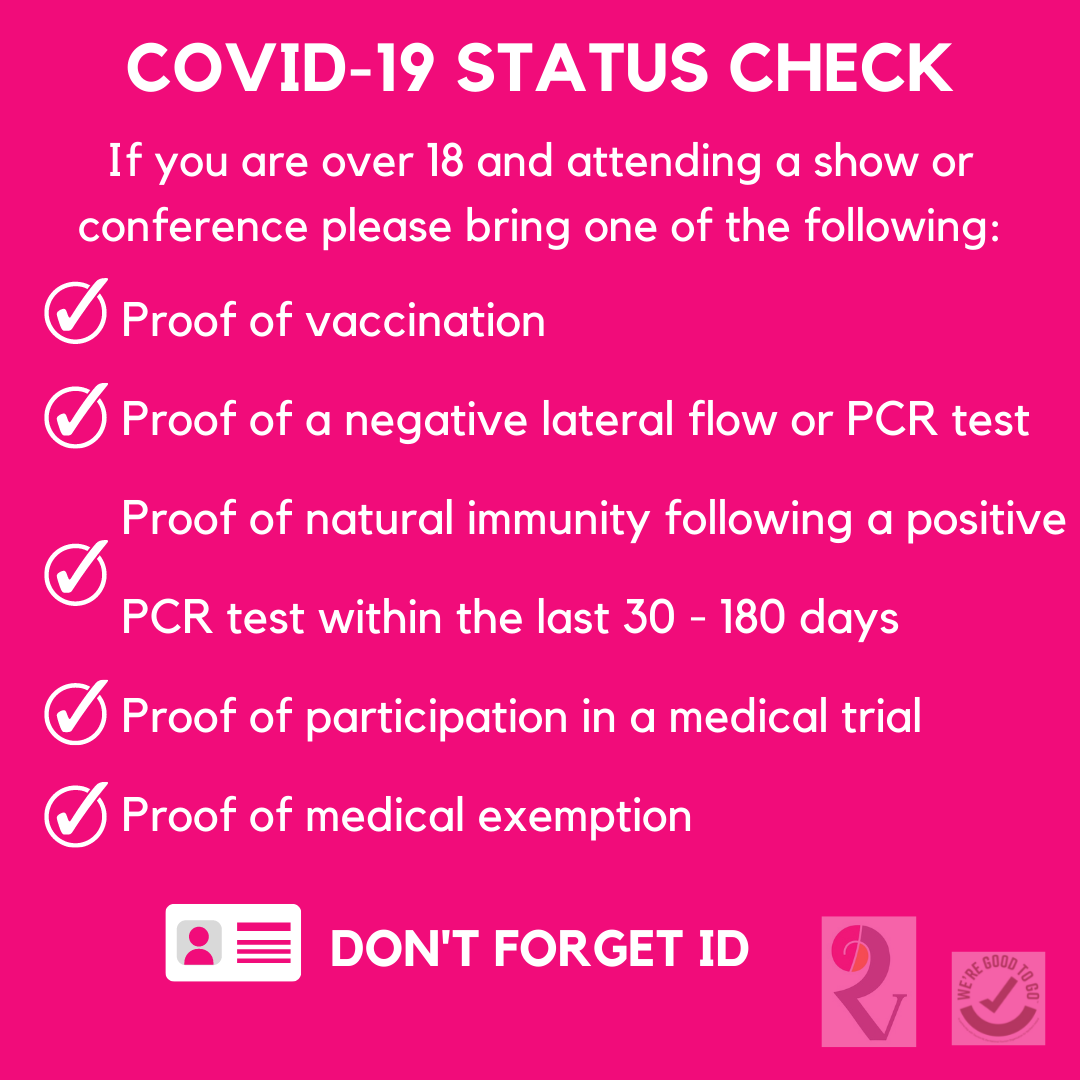 We also have a few other things that you shold know before your visit. Our toilets are open but only one person or household can enter at a time, our lift is also only one person or household at a time too. Unfortunately our kids play area is closed for safety reasons but from 10 October we will have some beautiful exhibitions for you to look at! Our new opening hours are:

Monday : CLOSED
Tuesday: 10am - 4pm
Wednesday: 10am - 4pm
Thursday: 10am - 4pm and 7pm - 9pm
Friday: 10am - 3pm
Saturday: 10am - 1pm
COVID Workshop Guidelines:
To keep you and our tutors and staff safe:
Workshop numbers are very restricted to allow for 2 metre social distancing between participants. Please understand that you may not be able to secure a place unless you book early.
You must maintain 2 metre social distance from all participants and the tutor.
You must wear a mask in all communal spaces within our venue - including reception, corridors, stairwell and galleries. You do not have to wear a mask within your workshop, however you are welcome to. Your tutor will be wearing a mask or visor throughout.
Equipment cannot be shared and therefore, each participant will have their own 'kit' to enable them to participate in the workshop.
Hand sanitisers are provided outside each workshop room and there are others provided within each room - please use frequently.
All workshop payments are primarily through eventbrite. However, if you would prefer to pay via our reception team, just call us on Tel: 0287 to pay by card directly.
Toilets and lift are only to be used by 1 person or family unit at a time. Family unit includes a carer.
Our refreshments have been temporarily withdrawn to ensure safety.
Your contact details may be passed on to Public Health Agencies should they enquire to aid their covid19 Track & Trace system. We will NOT share your details with any other third party or for any other reason.
We look forward to seeing you all soon!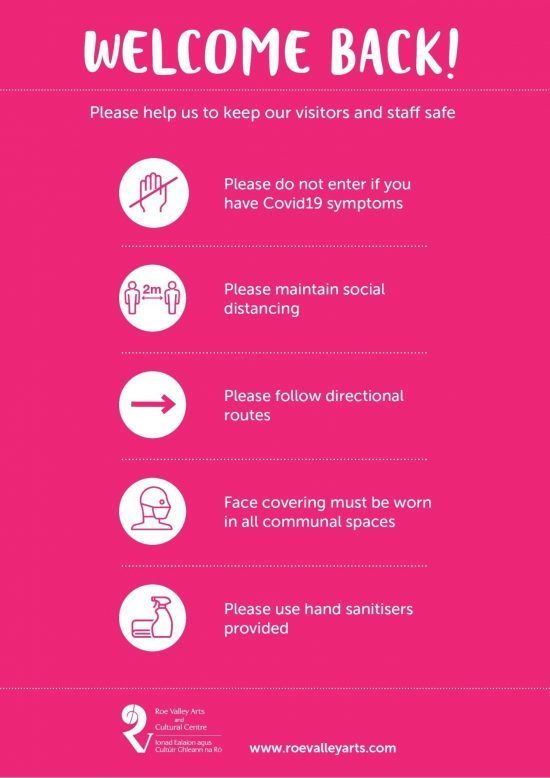 Read our data privacy statement regarding COVID Status Checks below: