Broadcast 15/04/21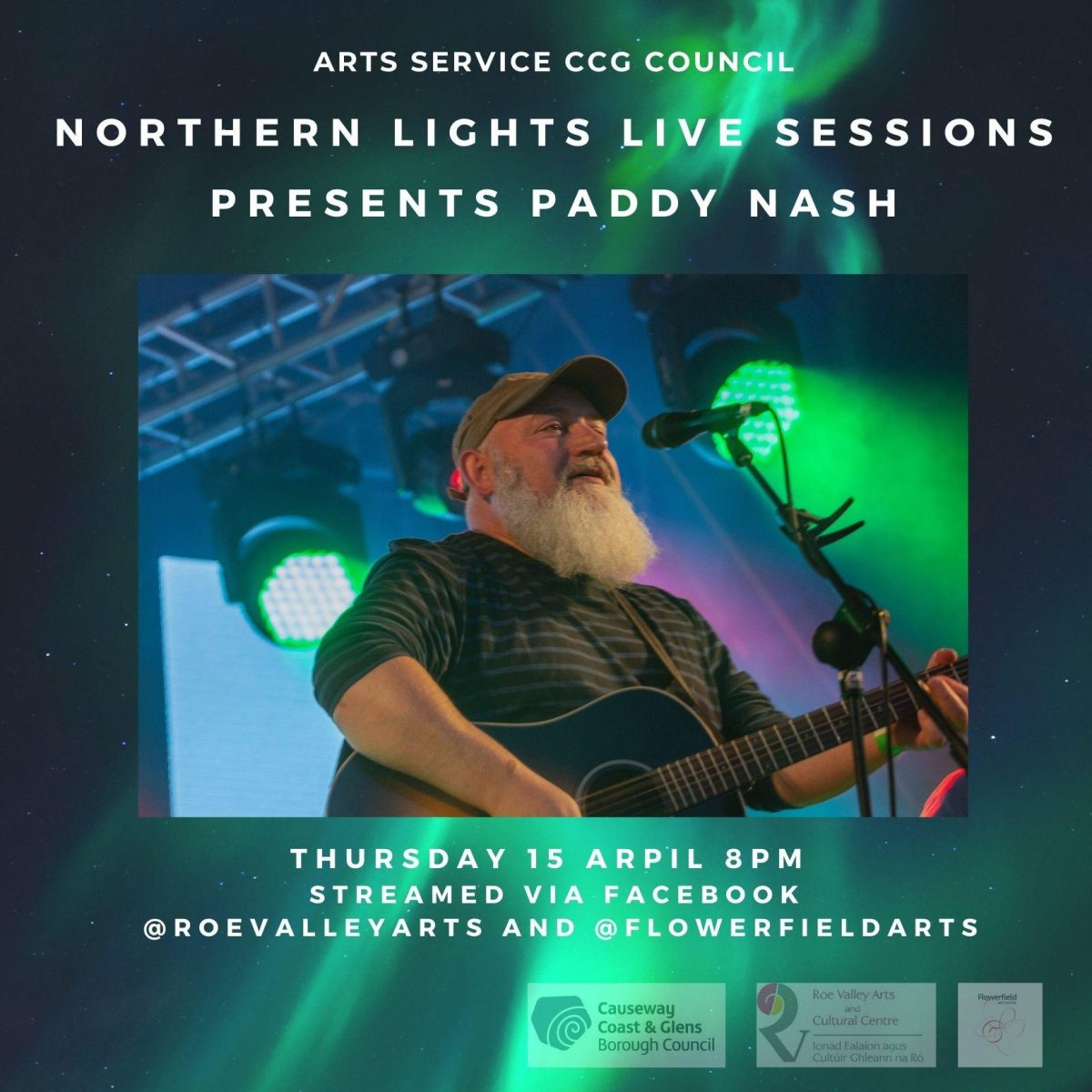 Watch the magnificent Paddy Nash right here
The Northern Lights Live Sessions Presents:
Paddy Nash Thursday 15 April
8pm streamed via Facebook @roevalleyarts and @flowerfieldarts
We are thrilled to present Paddy Nash as part of our Northern Lights Sessions!
Adopted Limavady man, Paddy Nash has been writing and playing songs for over 30 years. In a recent interview in 'The Irish News' Folk Legend Christy Moore cited Paddy as one of the few songwriters he admires. Indeed, Paddy is often hailed as Northern Ireland's answer to John Prine.
Since the release of his critically acclaimed albums 'When we were Brave' (2010), 'Times of Transition' (2012) and 'Laughter & Love' (2015) Paddy and his band 'The Happy Enchiladas' have played the clubs and pubs of Ireland North and South as well as touring extensively in England.
Paddy has also enjoyed huge solo success playing the LeftField stage at Glastonbury in 2011 & 2017 and he released his first solo album 'Gate Fever' in summer 2017. Critics and fans alike have hailed the album as a masterpiece.
In the autumn of 2017, Paddy toured with Billy Bragg, opening the shows for his European Tour. He's toured Europe and America and has released numerous albums on his own label.
His unique blend of Folk-Rock-Country-Punk-Blues continues to garner rave reviews and a steadfast international audience. So, sit back this evening and enjoy Paddy's concert beamed straight into the comfort of your own home via ours and Roe Valley Arts facebook pages. The concert will also be available for later viewing on our YouTube channels.
Northern Lights: Paddy Nash
---
Share This Event