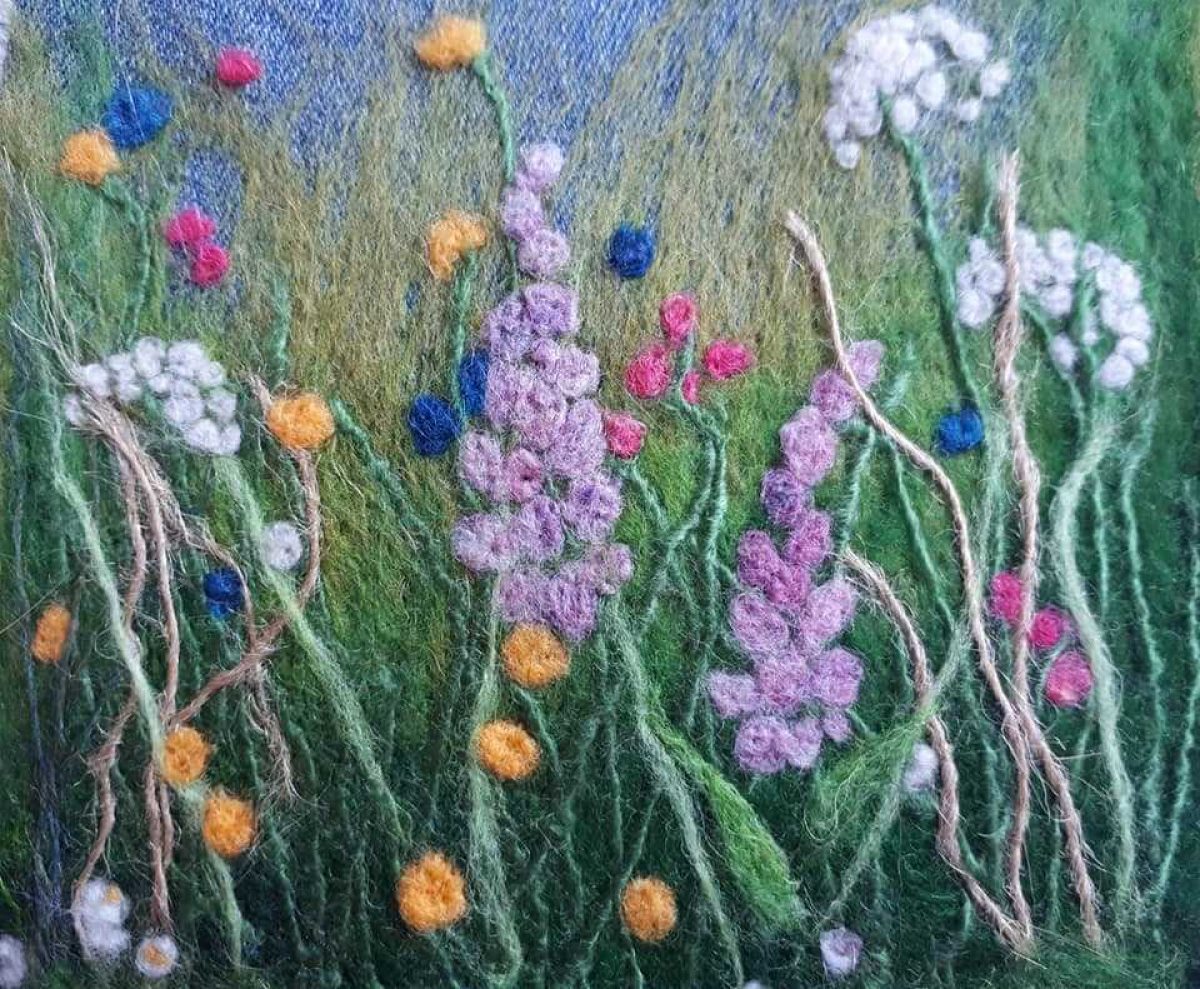 Buy Now
Reflection on Growth in Felt & Stitch
4 week course running on 2nd, 9th, 23rd February and 2nd March
7pm - 9pm
Cost: £55
The cold and darkness of winter time naturally draws us inwards, within four walls, within warming layers and often within ourselves, into solitude.
Like a seed our potential for growth remains within these protective layers.
We will explore in felt, fabric and stitch the gifts held in nature's cycle of growth and what winter can offer us if we learn to embrace the season.
Using 2D needle felting, embroidery and applique methods we will create four textile artworks exploring the growth cycle of a seed/acorn and reflecting on how this relates to our own wellbeing and the value of drawing inwards.
All tools and materials will be provided in individual packs
---
**Each participant will have their own materials and equipment**
To help us keep you and our team safe, please adhere to the following Covid Safety measures:
*Please provide your track and trace information at reception before attending the class.
*Max 10 students per class to adhere to 2 metre social distancing in the classroom/outdoors.
*All participants will have their own equipment so no one has to share.
*Please wear a mask. Children 11 and under are not required to wear masks.
*The class tutor will be wearing either a facemask/visor and hand sanitiser stations will be provided.
*The room will be well ventilated.
**Your details may be passed on to the Public Health Agency if requested to aid their track & Trace.
This activity is part of our ArtBeat initiative focused on mindfulness and well being through nature and creativity.

---
Share This Event