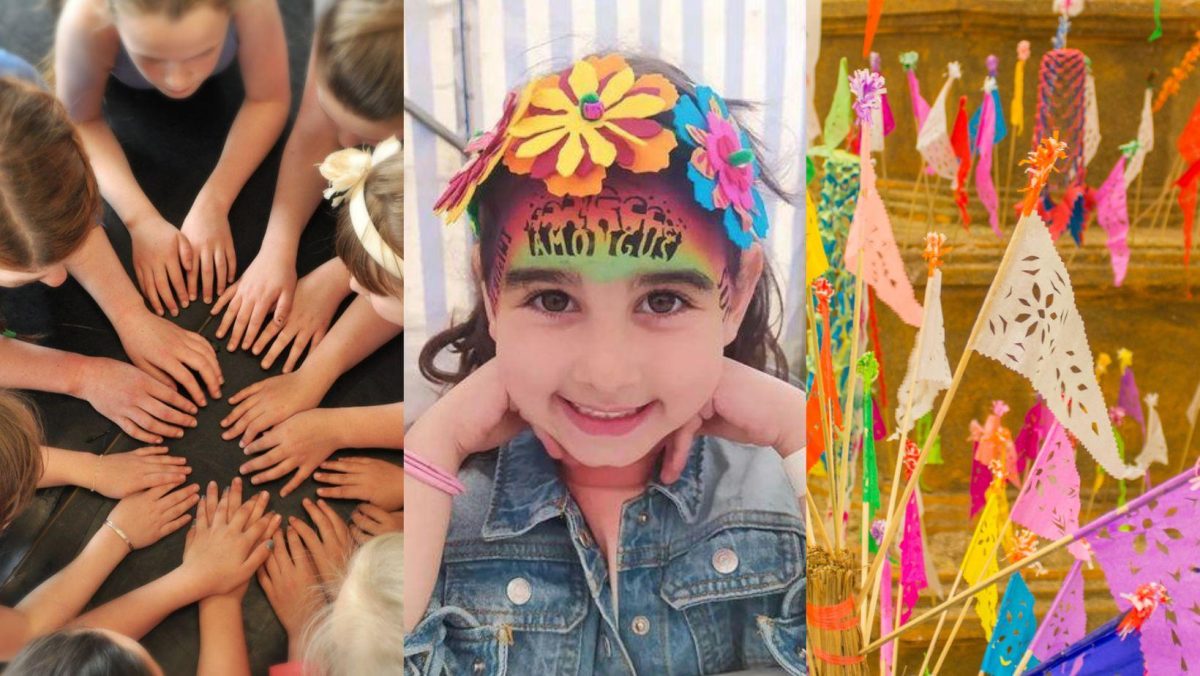 Friday 7 July, 10:30am – 5:30pm
Calling all families at Stendhal Festival! Join the Roe Valley Arts team and their guest artists to get festival ready on Friday 7 July with FREE workshops all day to get you kitted out to enjoy Stendhal Festival to the fullest. Find out more here.
FESTIVAL MOVES DANCE WORKSHOP FOR 3 – 8 YRS, 10:30–11:30am
Join Echo Echo Dance Theatre Company and the Roe Valley Arts team for a fun morning of dance and movement for younger children and parents.
WOODEN FESTIVAL BRACELETS FOR ALL AGES, 12noon–2:30pm
Create your own festival bracelet with crafter Linda Mulholland and the Roe Valley Arts team. Theses wooden bracelets are eco-friendly, made from recycled materials that you can decorate with markers, coloured paper, and funky material to create a cool, festival chic bracelet.
FESTIVAL BANNERS FOR ALL AGES, 12 noon–2:30pm
Make your own Festival Banner to wave in time to the music with crafter Linda Mulholland and the Roe Valley Arts team. We will use recycled material which you will be able to decorate and design so you have a unique banner to use at the festival.
FESTIVAL FLOWER CROWNS WORKSHOP FOR ALL AGES, 3–5:30pm
Get festival ready with our fabulous, fun, and colourful felt flower crown workshop led by Woolly Wild Folk crafter Carolyn Faith and the Roe Valley Arts team. We'll use fluffy pipe cleaners, felt flower shapes, shiny beads, and ribbons to make sure you stand out from the crowd in your one-of-a-kind headgear.
FAVOURITE FESTIVAL MOMENT DRAWING OPEN CALL, 10:30am–5:30pm
Stop by the Roe Valley Arts tent and draw your favourite Stendhal Festival Memory and be in with the chance to win a family ticket to one of the events at Roe Valley Arts and Cultural Centre's August Children's Month. All the entries will be displayed in the Community Gallery Space in Roe Valley Arts and Cultural Centre for the month of August, so you also have the opportunity to be part of a fun exhibition.
Parents/guardians must accompany their child for the duration of all our workshops and activities at Stendhal.

---
Share This Event