21st April 2021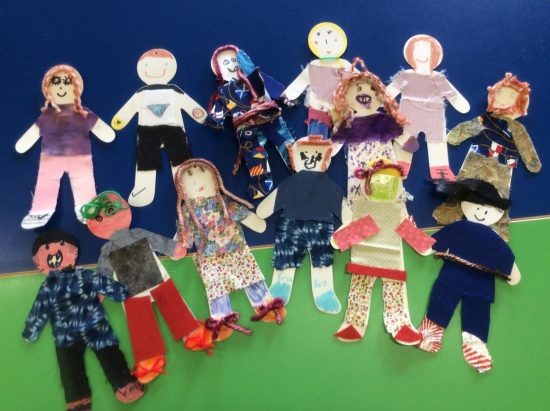 Creative Schools Project with Balnamore Primary School
Take a look at these lovely dolls created by the pupils in Primary 1 and 2 at Balnamore Primary School yesterday.
We are thrilled to be partnering with the school as part of our outreach activities in connection with our new exhibition Arpillera Voices for #childrensrights. The exhibition focuses on Childrens Rights and we are highlighting the right of children to play and have a cultural and artistic life!
The children were given "make your own doll" packs created by the exhibition curator and team at Roe Valley Arts and Cultural Centre to enable them to get creative and learn about their rights through play. The entire school are taking part and we will be hosting an online exhibition to showcase the dolls they made and why the right of play and access to the creative arts is so important to the children!
If you would like your school to be involved in future arts outreach please email esther.alleyne@causewaycoastandglens.gov.uk
You can view Arpillera Voices for #Childrensrights at: https://www.roevalleyarts.com/.../arpillera-voices-for...
---
Share This Story