12th August 2022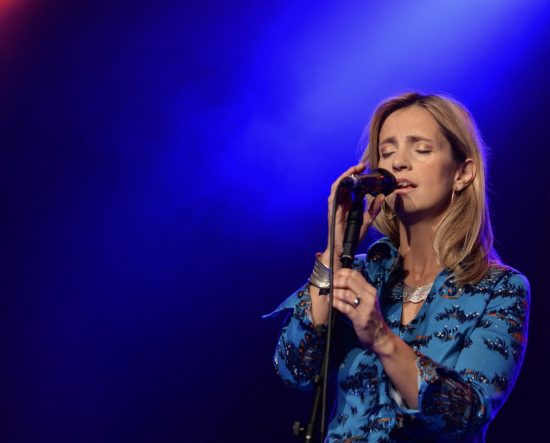 Download our brand NEW Sept-Dec Arts Guide straight to your smartphone, tablet or computer now!
We are delighted to present our first seasonal Arts Guide since Spring 2020, the last one produced as the pandemic hit.
Our exciting new programme offers cultural highlights in music and film, plus brand new exhibitions and inspirational workshops for all ages.
Our Danny Boy Auditorium has an incredible music line up including Dungiven local, now internationally acclaimed, folk singer Cara Dillon, and Thomas Gabriel, the talented grandson of Johnny Cash. Local favourites LORE and the Limavady Big Band will perform plus The Illegals are back with their ever-popular, classic rock revival show, and you can get dressed up for a night of the best-loved 50s/60s hits from seven-piece sensation, The Soda Popz.
Amazing exhibitions include 'Istanbul Alphabet' by James Hughes (Photographer) and John Brown (Poet), and '<>Púca in the Machine' - an exploratory collaboration of work on the unique and unusual history, mythology, and ecology of the Poulaphuca Reservoir in Wicklow by artists Shane Finan, Alannah Robins and Niamh Fahy, plus a gorgeous exhibition by the Pavestone Collective follows in December.
Alongside community activities such as Sound Connections and Into Film Festival, we are also introducing Warm Space - with the cost of living and utilities increase, many in our communities are worried about heating their homes this winter. So, we're dedicating a 'warm space' in our venue with refreshments, books, newspapers, games for kids, for anyone to gather and get out of the house for a few hours. Whether you want to read a book, knit and natter, write or just meet other folk, you're more than welcome to our warm space.

All this, plus creative workshops for adults and children, Halloween and festive film screenings and a fabulous musical extravaganza to close the year - the Elvis Spectacular starring European Champion Ciaran Houlihan with his TCB band and The Sweet Sensations.
We can't wait to welcome you!
---
Share This Story