13th February 2023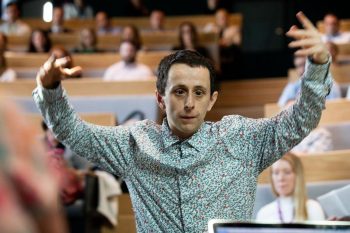 We are delighted to be the host venue for this fantastic project!
EXCITING OPPORTUNITY TO BE PART OF A WORLD-FIRST ENSEMBLE
- Are you aged 16 - 21 and live in a rural location?
- Do you have have an interest in music?
- Are you committed to weekly rehearsals in Limavady, Northern Ireland and willing to participate in our Launch Event?
If you answer yes to all the above, you could become a member of the first-ever Conductology Ensemble in the world.
Project CREAM (Conductology Rural Engagement and Access to Music) is an inclusive music-making and performance project, funded by the Arts Council of Northern Ireland which utilizes the Conductology system.
The project will start on 4th March. Places are very limited and the closing date for applications on FRI 24 FEB.
Project CREAM promises to be a fully inclusive, creative and innovative series of workshops which will initiate the world first Conductology Ensemble.
If you are interested in finding out more, please email Rachel at Rachel@projectcream.co.uk .

---
Share This Story