8th August 2022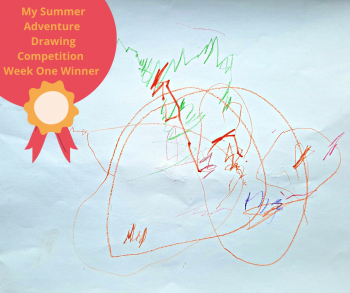 Well done to the first winner of our August Children's Month Drawing Competition! Congratulations David! We love the picture of the sea monster you drew for our Summer Adventure themed competition! We will be in touch with you so you can claim your free tickets and art set.
Everyone can still enter the drawing competition, just draw us a picture of your summer adventure, it could be an adventure you have been on or an adventure you imagine you would love to go on. It can be as fantastical as you would like it to be, let your imagination run wild!

You can call in to our Kids Area downstairs opposite reception to draw your picture using our paper, pens and colouring pencils or draw your picture at home and bring it into the centre! Remember to write down what your adventure is, your name, age and a contact number on the back of your drawing so that if you win, we can contact you!
We will pick a winner each week who will get free tickets for them and their family/friends (up to 5 people) to attend one of our classic family films or theatre shows during August Children's Month. Plus all the entries will be displayed in our Community Gallery Space so you can see your work on exhibit in the centre.
The competition is running 1st August – 22nd August
Prize: Free family/friends ticket (for up to 4 people) to a show or film screening of your choice and Art Kit
Weekly Winner picked 8th August, 15th August and 22nd August
Find out more information here.
---
Share This Story