4th May 2023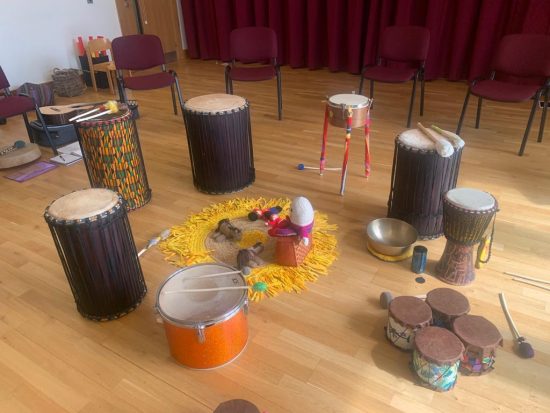 Today was the start of our new parent and toddler drumming course. There was lots of lovely music made by littles ones and their parents by singing, making rhymes and playing on a selection of instruments like rattles, drums, the piano, xylophone and balaphon. You can still book into the course by calling us on 028 7776 0650, with sessions available on 11th, 18th and 25th May, £5 per session.
This course is a great way to introduce music to your little one whilst bonding at the same time!
A parent/guardian must accompany their child for the duration of the workshop.
---
Share This Story