23rd September 2019
Last chance to see Over Nature this week!!
It's the last chance to see the wonderful Over Nature exhibition this week in our Broighter and Keady Galleries. We have had a fantastic response about the exhibition so far and have been delighted to welcome nearly 150 young people from local schools and colleges to visit the art work. The exhibition closes on Saturday 28th so be sure to call down and check it out, if you are a school group and would like to visit please feel free to come along and call ahead if you would like a guided tour of the work!
The exhibition consists of a series of multimedia artworks and paintings from Shane Finan, an innovative and interactive tactic from Beata Piekarska-Daly to move towards painting, an abstract method of landscape representation with paintings and printings from Mary O'Connor, an in-depth analysis by videos and photographs of the botanical and environmental condition of the Irish landscapes from Louis Haugh, photographic installations and drawings from Guillaume Combal, and a multidisciplinary installation approach from Kathy Herbert. This variety of methodologies allows us to understand how our different histories and experiences position us in relation to each other: who you are, where you come from, what your commitments are and what your experiences have been.
The desire of this group show is also to acknowledge and honour the significance of the relationship we have with others and how our futures as people in the world are tied together. It is an ethical imperative to see that despite our varied place-based cultures and knowledge systems, we live on this one planet together and must constantly think and act with reference to those relationships.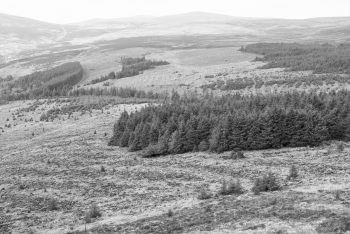 ---
Share This Story