16th February 2018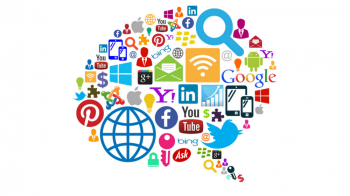 Smart Marketing for Artists & Makers 
6-session course starting Tuesday 6 March, 7-9pm and running fortnightly on 20 March / 3 April / 17 April / 1 May / 15 May at Flowerfield Arts Centre. 
Cost: £25 / To book your place, call us on 028 7083 1400.

We are delighted to offer this tailored and unique 6-session course for artists and makers facilitated by Sharon Adams. 
With limited time and resources, artists and makers often sideline their marketing in the rush of everyday urgencies and hope for the best. In this focussed programme you will create and work on a personal action plan to help your practice to thrive.
The supportive environment of the group will allow you to share the successes and challenges of each session as the theory collides with real life and becomes part of your ongoing experience.
Focusing on the use of free and low-cost online options, the course is ideally suited to those who have an existing website and social media accounts and are ready to step up to the next level. You also will need at least a couple of hours between sessions for practical exploration of the course content.
The programme will:
Introduce a toolkit of tools and methods to support the development of your profile. Help you indentify your individual goals for the next 6 weeks and beyond.
Review participants' websites in a group setting and offer feedback and suggestions.
Outline professional best practice for use of social media, with engagement goals for the next 3 weeks.
Support participants to write a live press release, identify a distribution list and send it out.
Review individual social media and press release responses.
Review these elements together and create an ongoing plan for the year ahead.
Tutor Sharon Adams says: "How often have you been to a mind-blowing seminar, then driven home late and hungry, stuffed your notes in a pile and promptly forgotten all about it? I've created this programme so participants can move through the process together, in small but meaningful steps, and by coming back to each session, hold one another accountable for taking action."
---
Applied artist Sharon Adams, formerly MD of a London exhibitions company, now lives at Frocess Yard near Ballymena. Her farmyard studio hosts occasional workshops and exhibitions, and Sharon shares over 15 years business experience with other creatives through training and consultancy.
---
Share This Story