15th November 2023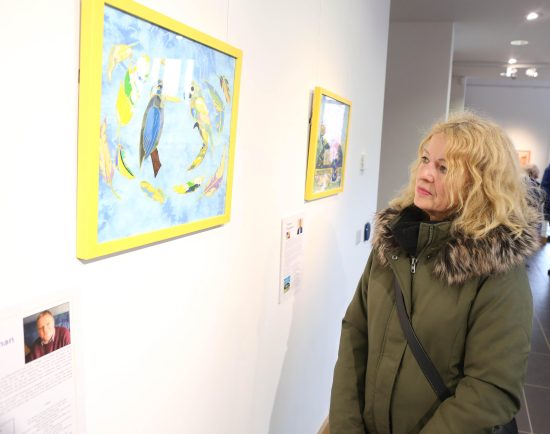 We are delighted to host this poignant and extraordinary exhibition curated by Dementia NI which explores dementia through the eyes of individuals who are experiencing living with it.
Real Lives: The Art of Living with Dementia continues in our first floor galleries until Saturday 25 November, 1pm.
Years of stigma and misunderstanding have led to common misconceptions about what it means to live with dementia and what we can do to help improve the quality of life of those with the condition. Dementias NI's exhibition challenges these misconceptions, transforming how people view the condition and starting conversations through the medium of creativity.
The quilts were created during an online project which helped people with dementia stay active during Covid-19. Through creative writing workshops, participants created individual life story poems whilst sharing precious tales of families, love, travels, living within a pandemic and much more. They then learned textile techniques to create their own heirloom quilts which celebrate the story of their lives.
Two collections of photography allow us to glimpse into the experience of living with dementia. Davie and Steve each produced powerful images which transport us on a voyage of emotions, through the journey of receiving a life-changing dementia diagnosis. These moving collections expose feelings of anger, despair, sadness and disbelief – but deliver us to a place of hope, acceptance and peace.
---
Share This Story