26th March 2020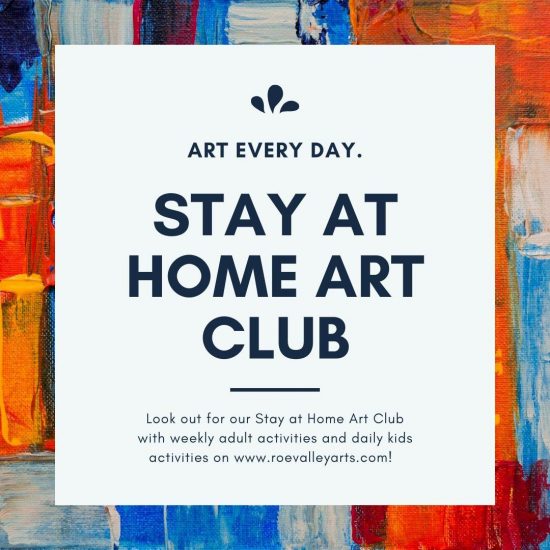 Our Stay at Home Art Club is live as of today!!
Although we can't run classes and events at Roe Valley Arts and Cultural Centre, we are thrilled to be able to offer you some brilliant online arts activities to get involved with so you can stay home, stay safe and make art every day! This period of staying home is a great time to get creative, learn a new skill and express yourself through art!
On our website we will have a section for kids and one for adults too with daily kids arts challenges and weekly adult art activities!
Every day at 12pm we will be uploading our daily kids activity to keep the kids entertained and get the family making and creating together!
For adults every Monday we will be posting a weekly arts activity so you can try out new arts and crafts from the comfort of your own home!
We will be asking you to share what you make with us so we can create a lovely online gallery of all making and doing that has been happening while we all stay home!
Stay home, stay safe and make art with us!
---
Share This Story