Friday 3rd December, 8pm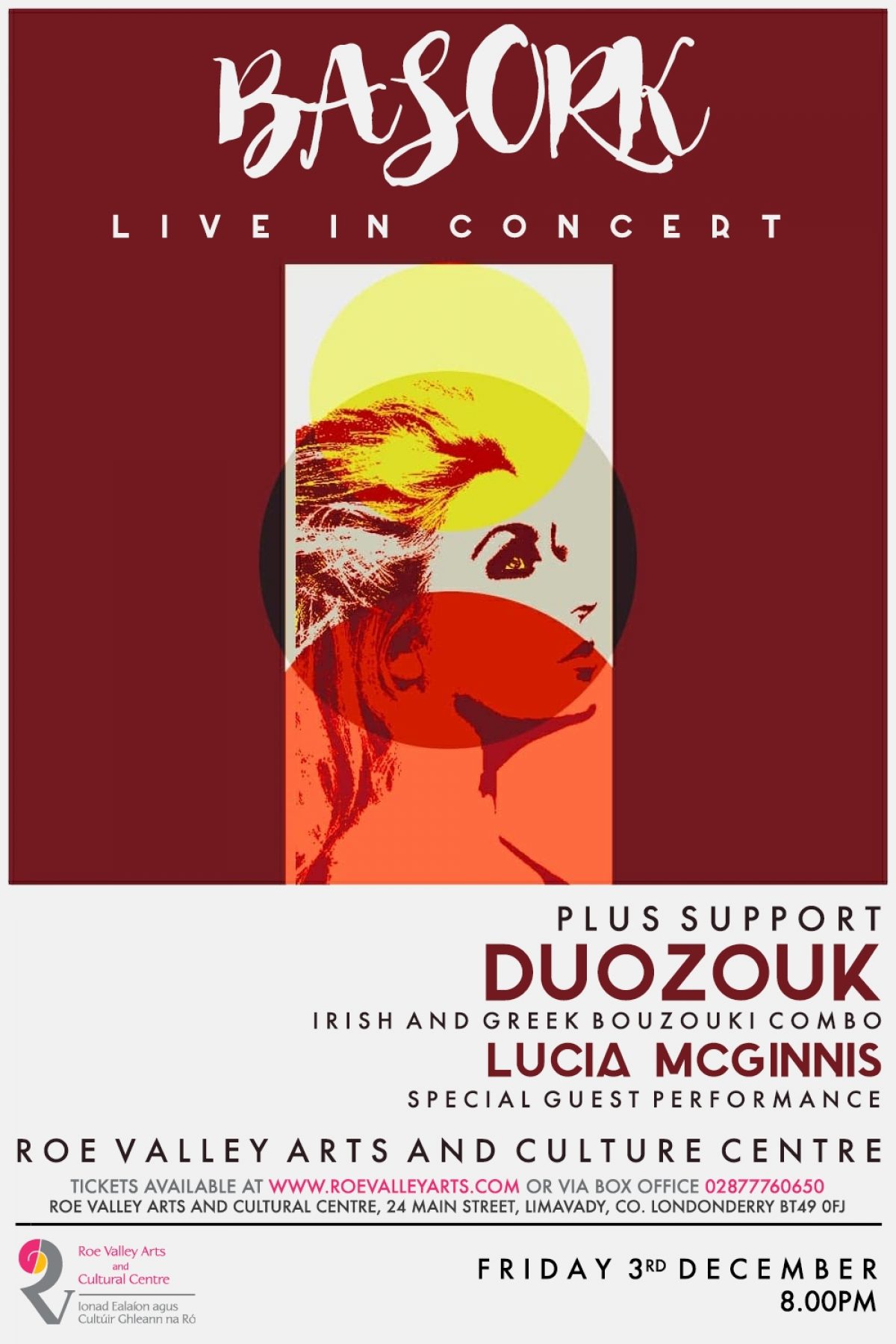 Basork, supported by Duozouk and special guest performer Lucia McGinnis - THIS EVENT HAS BEEN POSTPONED DUE TO UNFORESEEN CIRCULSTANCES
Friday 3rd December, 8pm
Tickets £16
***This event has been post-poned until 2022 due to unforeseen circumstances. If you purchased a ticket you will be issued a refund.***
Roe Valley Arts and Cultural Centre are thrilled to present 7 piece band Basork, with duo Duozouk and special guest Lucia McGinnis on Friday 3rd December, 8pm.
Basork is a fusion group whose compositions are influenced by Irish, European and Middle Eastern music. Brass, Strings and Woodwind combine in a unique melting pot of sound. Basrok will be joined by supporting act Duozouk made up of bouzouki players Nikos Petsakos (Greece) and Martin Coyle (Ireland) who explore the journey of the bouzouki from early 1900's Greece, across Europe and it's entry into Ireland. Rebetiko, traditional arrangements from various European countries as well as modern compositions presented on Greek Tri-chordo, Irish four course and Baglama. Both acts are delighted to be joined on stage by county Derry harp performer Lucia McGinnis who has been a long-term collaborator with Basork over the past five years. Lucia has been a performer and teacher for the past 20 years and has performed with The Chieftains and studied Irish music at the University of Limerick.
This is sure to be a wonderful evening of world music with amazing musicians so don't miss it!
*Please note this event not BYO and there will not be any bar facilities.*
This event will be seated cabaret style and seating will be allocated. Our friendly Front of House team will show you to your seat on arrival. Seating will be set out in tables of 4.
We are looking forward to welcoming you back to Roe Valley Arts and Cultural Centre for music events and have some measures in place to keep you safe during your visit:
Please provide your track and trace information at reception before attending the concert.
Max 48 places available and all attendees must adhere to 1 metre social distancing in the auditorium.
Please wear a mask unless exempt.
Please stay seated in your allocated seat during the concert (with the exception of using the bathroom facilities).
Seating will be allocated and you will be shown to your seat by our Front of House Team.
Please use out hand sanitiser stations when entering the building.
Your details may be passed on to the Public Health Agency if requested to aid their track & Trace.
Roe Valley Arts and Cultural Centre reserves the right to alter or cancel the programme where necessary due to unforeseen circumstances.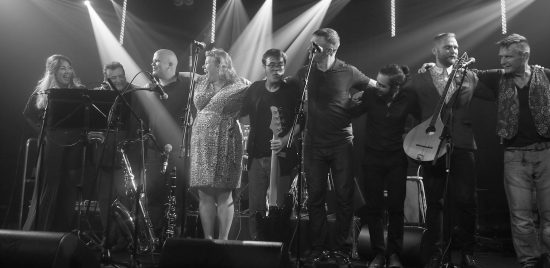 ---
Share This Event