Thursday 3rd March, 7pm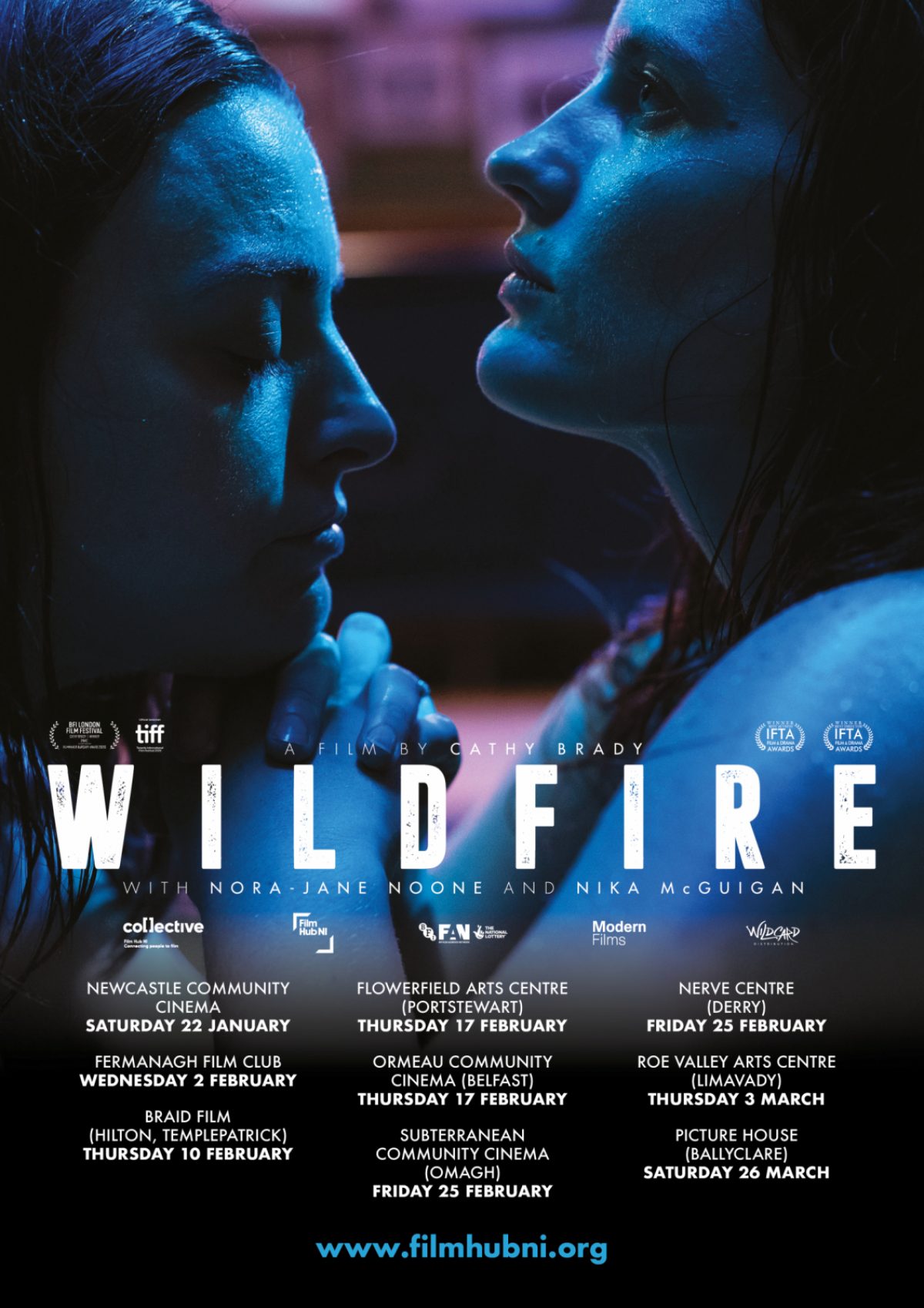 Buy Now
Irish Crime Drama
Wildfire
Thursday 3rd March, 7pm
Tickets: £5
Cert 15 / 2020/ Drama/1 hour 25 minutes
Coming up on Thursday 3 March at 7pm, we're screening the 'savagely powerful Irish border drama' (⭐️⭐️⭐️⭐️ The Guardian), Wildfire.
Directed by Cathy Brady, Wildfire is the story of two inseparable sisters raised in a small town on the Irish border. Lauren and Kelly's lives were shattered with the mysterious death of their mother.
Left to pick up the pieces after her sister abruptly disappeared, Lauren is suddenly confronted with the family's dark and traumatic past when Kelly returns home after being reported missing for a whole year.
With the intense sisterhood reignited, Kelly's desire to unearth their history is not welcomed by all in the small town, as rumours and malice spread like wildfire, threatening to push them over the edge.
Cert 15 / 2020 / Drama /1 hour 25 minutes / Admission £5
Screened in partnership with Film Hub NI.
We are looking forward to welcoming you back to Roe Valley Arts and Cultural Centre for events and have some measures in place to keep you safe during your visit which you can find here.

---
Share This Event