5th January 2023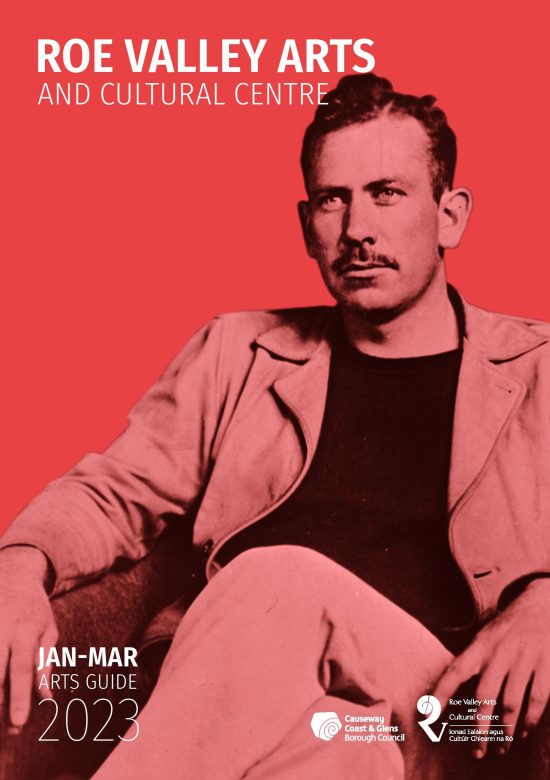 DOWNLOAD OUR BRAND NEW JAN – MAR 2023 ARTS GUIDE STRAIGHT TO YOUR SMARTPHONE, TABLET OR COMPUTER NOW!
As we head into a new year, we have a packed programme of exciting activities happening at Roe Valley Arts and Cultural Centre. Our brand-new Arts Guide is available to download now - this is your guide to the cultural highlights on offer from music and film to exhibitions and inspirational workshops for all ages.
From 20th January until 17th February visit our galleries and enjoy 'Art Forms in Nature' by internationally acclaimed artist Karl Blossfeldt. This is a Hayward Gallery Touring exhibition which presents an original portfolio of 40 photogravures from 1932, entitled 'Wundergarten der Natur', edited by the artist and published in the year of his death. The exhibition is an incredible opportunity to witness an exemplary set of Blossfedt's signature close-up images of plants and flora.
Our Danny Boy Auditorium has a line-up of incredible live performances including music from Chicago Bluegrass band Special Consensus, and American Blues singer Mirenda Rosenberg (Steinbeck Festival), a night of comedy with Colin Murphy and, as part of the Steinbeck Festival, Mark Carruthers will be in conversation with Martin O'Neill, OBE, and Tenx9 will be back for an evening of the best true-life stories about journeys.
As part of the Steinbeck Festival, we will host two exhibitions, The Dustbowl Photo Exhibition and the Steinbeck Connection Primary Schools Competition, there will also be the chance to explore and discuss a selection of Steinbeck's work, Of Mice and Men, Travels with Charley, The Grapes of Wrath and Cup of Gold, and this month we'll be looking for our very own local 'Charley' the dog to become our festival mascot.
Alongside community activities such as Sound Connections and Into Film Festival, there will be film screenings, and workshopsgalore so if your plan for 2023 was to upskill, we invite you to learn the art of quilling, wool painting, ceramics, creative writing plus we have fantastic activities for kids.
Our venue is also open as a Warm Space, to meet others, read or knit and natter this winter – we look forward to welcoming you in 2023.
The Jan – Mar 2023 Arts Guide is available to download now direct to your phone, tablet or computer or you can pop in to pick up a printed version from Reception.
---
Share This Story