Week 5 - Draw from a Distance!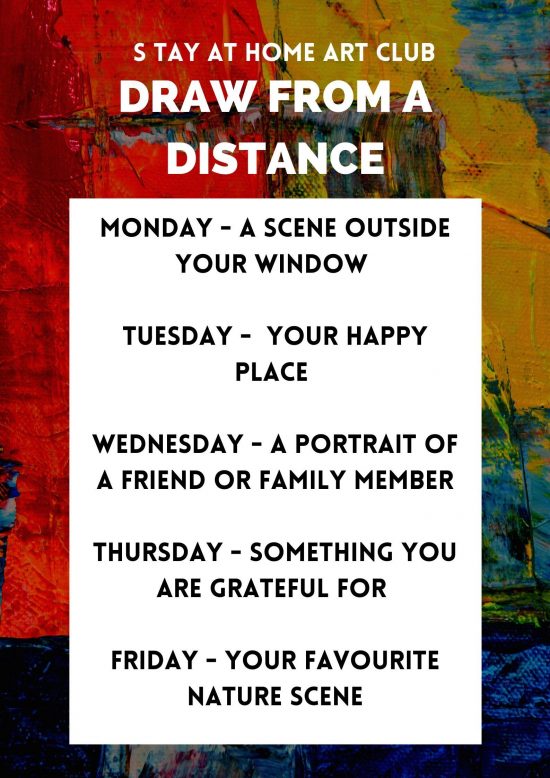 Week 5 - Draw from a Distance!
Welcome to week 5 of the Stay at Home Art Club Adult Activities. This week we have a drawing from a distance challenge for you. Use what you can see outside your window, a picture or your imagination and our drawing prompts each day this week to inspire you to draw a picture. Use this activity as a way to take a creative break in your day, use your imagination and improve your drawing skills.
Remember to send us pictures of what you draw on Instagram and Facebook messenger so we can share them online and inspire others to join in the challenge too.
Happy drawing from all of us at Roe Valley Arts and Cultural Centre!