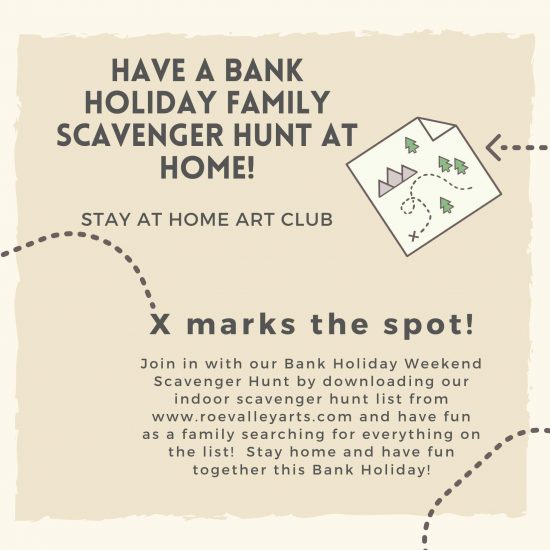 Bank Holiday Weekend Stay Home Scavenger Hunt!
Join in with our Bank Holiday Weekend Scavenger Hunt by downloading our indoor scavenger hunt list below, its all household items that you can find easily in your home. Have a great time as a family searching for everything on the list. Stay home and have fun together this Bank Holiday!
Remember to send us pictures to our Facebook and Instagram messenger once you have found everything on the list so we can see how creative you've been with the scavenger hunt!
Happy Bank Holiday from all of us at Roe Valley Arts and Cultural Centre!